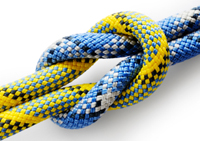 CDC Software makes the Pivotal CRM.  It has been badly disadvantaged by not being able to integrate easily with digital marketing systems, as competitors Salesforce, Microsoft Dynamics CRM, and even SugarCRM increasingly can.
So CDC is making a strategic investment in MarketBright, a good mid-market lead-management system.  CDC will start reselling MarketBright.  And MarketBright will start working on integration with Pivotal.
CDC is buying Pivotal a friend. This continues the trend I predicted back in 2009 of increasing investment in digital marketing, particularly as new players enter the marketing automation space.
Is MarketFirst the Loser in This?
CDC already owned a software-based automation solution called MarketFirst. I recently compared Twitter traffic referencing MarketFirst to about a half-dozen similar solutions.  MarketFirst was receiving less conversation in a month than most competitors were getting in a hour. This made me wonder whether MarketFirst was a dying solution.
Not necessarily: CDC has a cloud-based option that they'll be selling, and MarketFirst as a software solution.  But of course, the two have totally different development paths, supported by different firms.
Some industry watchers have described CDC's method of operation as buying companies with revenue, milking revenue with little product investement or road map.  Pivotal and MarketFirst seem to have experienced some of this.
At least in this model, another company will manage the evolution of MarketBright.  Hopefully this solution will pay off for all involved, and Pivotal's users will get access to fast, easy, state-of-the-art marketing automation.  Something I dare say they've yet to experience from CDC.