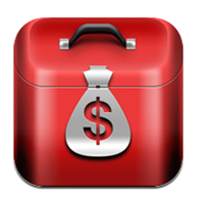 Digital technology continues to disrupt markets, creating disproportionately profitable opportunities for firms that are able to reorganize around them.
Today I shared an analytical approach that I've used consulting with clients seeking to drive this kind of change. I've posted the presentation deck below, and a downloadable framework page here. This is a boiled down version of a half day class I've been teaching across the US. If' you'd like to help a group master this kind of thinking, please get in touch. And yes, there's a app for business model generation.
This is a great way to learn and think about businesses, and I'd be glad to hear how you're using this approach, and offer whatever help I can.  I hope you'll find this useful in your work.