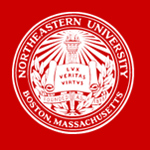 My friend Jonathan Wells at The Christian Science Monitor is fond of noting that "every day is a new adventure." He uses the phrase in humor and gratitude.
One of my adventures for 2012 has been starting a graduate course in digital marketing at Northeastern's program in digital media. The journey started back in March at the Usability Professionals annual big meeting in Boston. In the months that followed, I started to get to know Northeastern as a thesis adviser. This let me meet people at the end of the digital media program, and think about the kinds of marketing frameworks that would complement their hands-on skills in site development and video.
Its Always the People
First, you should know the students in the program are A-mazing. All are pursuing graduate degrees as part of a career changes or upgrades. Northeastern has a tradition of bringing diverse groups together,  which shows in my notably global group, with half the class hailing from international locations: Poland, Venezuela, Thailand, China, Moldova.
The second thing to know is that they're smart. They have great takes on how digital is changing the industries they've worked in and how it touches their lives. Some walked in able to rattle-off Porters five forces and Kotler's Ps. So now the real test begins.
Flip the Class
The team at Northeastern has challenged me to flip the class by taking much of the information transfer-part of the class to on-demand video, so our in-person time can focus on answering questions, discussion, and welcoming experts.
This is helping me turn a corner. For years I've written blog posts on the growing importance of video to marketers, all along recognizing the hypocrisy of writing about video. This exercise has encouraged me to move from knowing that video is important to making more of it myself.
Here's the line up of the first week's online teaching.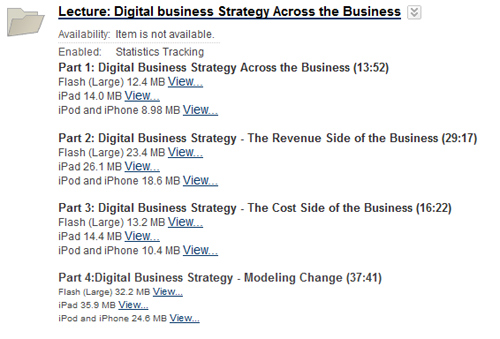 Yep, we're not going light on the information transfer. We're just taking a lot of it out of class so we can use in-person time better.
We'll dig in to demand generation, SEO, video, social, mobile, brand management, digital advertising, and optimization…but we're starting out with a focus on how marketing changes business. I'm hoping to expand the view of marketing from "the make it pretty" department that exists in some firms to a broader view about marketing as the positioner of the total firm to its markets. (All four of Kotler's Ps, not just promotion.)
At the moment I'm working with a great set of clients who are doing some groundbreaking work in mobile and making data-driven experiences part of their brand strategy. This gives me extra ideas to bring to the exchange that is interactive learning, and a great sounding board to test out concepts during outside time with clients. It also means things will be extra busy, and extra interesting for a few months. What could be better?
Every day is a new adventure; I hope you enjoy yours in good company.