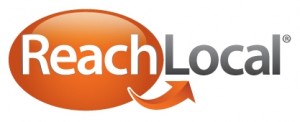 There's pent-up demand on both the buy and sell side for fast growing tech firms to IPO. I say this while noting that my favorite local search company, ReachLocal, has filed for a  $100M IPO. (see Reuters coverage.)
This shouldn't be a surprise. They were #1 on Deloitte's Technology Fast 500™(PDF).  Their investors, VantagePoint Venture Partners, Rho Ventures and Galleon Group stand to profit in the offering led by J.P. Morgan and Bank of America Merrill Lynch.
So, who is next?
IronTraffic might follow the ReachLocal and QuinStreet ($250M) example in the new year.  Investors seem hot for lead generation networks.
Watch for continued investment in "lead management" and "marketing automation" firms.  ExactTarget pulled their 2007 IPO filing, but certainly could be ripe for new funding. Its been two years since Eloqua took their last funding round, and as competition heats-up from Neolane, Marketo and ExactTarget there will be greater drive for a lead firm to "get big fast."
So, that's my first digital marketing prediction for 2010 is, the return of tech IPOs.