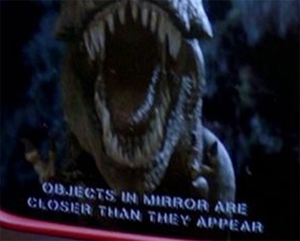 Nobody Has Noticed, But Regulation is Nearer Than You Might Imagine
Earlier this year, the FCC signaled its intent to regulate the Internet.  States such as Massachusetts have considered a prohibition against tracking users between sites. And the FTC has strongly suggested that ad networks require users to opt-in, rather than opt out.
Interactive marketers are aware of increased regulatory discussions, but since they've not yet been regulated, they're easy to ignore.
Today, several speakers here at Ad:Tech recognized these threats, but assumed they'd go away. They believe that people like web customization, and that as they become more aware of cookie tracking they'll be more comfortable with it. One speaker suggested that privacy is already gone anyway.
Apparently not in the EU, where regulation restricts customer profiling.  And as much as marketers claim that cookies don't track such things, evidence shows that non-personal information can be pretty reliably connected to personal data.
Regulation May Be Closer Than You Think
I've worked in state government and have some understanding about how regulation gains momentum.  It is easy to see how the federal government may require that cookies default to the "off" position at the start of each session. Though I don't believe the state can directly regulate browsers, it's possible. After all, no legislation ever enabled the FCC to regulate the Internet, yet there they are in the middle of network neutrality.
Draw Attention to This By Blogging and Linking About It
I've yet to hear a serious discussion about regulation at any of the dozen digital marketing conferences I've participated in this year.  A good start would be for more people to write about this issue, link to it, and tell the public policymakers why many of us find user tracking essential, and why this practice is ethical, legal, and in a purely private environment.