Many marketers are neglecting an integral part of their business: the lead-to-revenue process.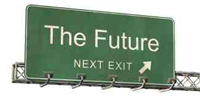 Marketing departments tend to do what they're good at.  Making the case for more top-line spend on traffic is something marketers like to do. And good spending will generate ROI.
However, many marketing departments ignore the bottom of the lead funnel. This holds higher potential for ROI,  because it's systematically overlooked.
The Problem with Converts
Here's why marketers aren't as comfortable on the delivery end of the lead funnel.  Digital marketing first emerged as a combination of advertising and SEO, using content-based marketing.  Marketers, who traditionally bought traditional media, got good at buying traffic. Or earning it by publishing organic content. That's not a stretch, and happily a portion of it "converted."
But these converts are a very long way from being qualified leads, and even further from being ROI.  A qualification process lies ahead, as does a ride on the sales cycle, and the support process of onboarding, before the revenue starts rolling in.  Like the March of the Penguins, it's a long ordeal. Especially without air support from marketing.
Marketing Must Do More to Sell
Access to online information has changed the purchase process forever.  Prospects engage with a company earlier in the buy cycle, but they often expect to be able to consider their purchase with little to no sales contact until they've made their sourcing selection.
This creates an urgent need for marketing to reach further into the selling process. In doing so, there's a need for a whole new set of skills in 1:1 digital direct marketing.
Enter: The Smarketer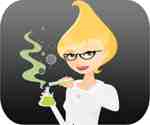 The divide between marketing and  sales is cultural, systems-based, and solidified by different accountability. Sales is heavily bonused on, well, sales. Most marketing departments aren't bonused on sales, or ROI.
Changes in the sales cycle and technology will allow marketing to manage deeper in to the funnel. Sales wants marketing to support the full sale. The C-suite would consider that strategic alignment.
Marketing and Sales needs to share a unified lead process. Yesterday at Marketo's user summit, Debbie Qaqish from the Pedowitz Group dubbed this practice SMARKETING.
Aligning Sales and Marketing: It CanHappen
I've had the advantage of reporting to a VP of Sales and Marketing. That accelerated our alignment, but even that didn't automatically take us through the steps that Debbie outlined as necessary for full alignment of sales and marketing.
1. Build a common language of leads
2. Adopt a unified lead-management system
3. Create a lead-scoring program
4. Establish a sales champion for lead management
(once part of the sales team is scoring, others will demand it.)
5. Build field-focused campaigns
(focus on buy-cycle rather than product-release schedules.)
6. Create regular communication cycles and feedback loops.
7. Institute service-level agreements
8. Focuse on shared metrics that matter
9. Understand the sales process
10. Constantly educate users to build this new culture.