Get a Free Web 3.0 Preview Online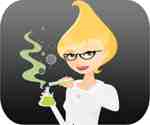 Debbie Qaqish asked me to join her online radio show Thursday January 27, for a live discussion on Web 3.0. It's a fast, 15-minute visit, which I hope you'll tune in for because she's a great host and a true Smarketer. (That would be a sales-driven marketer.)
She's brilliant. I had the pleasure of being on Debbie's show a year ago to talk about how content marketing is making digital marketing teams more like newsrooms.  It was a blast. So, if you'd like a preview of the Web 3.0 theme, get online and tune in.
What is Web 3.0?
It's a set of factors that are adding to what people do online by providing richer application experiences that are more tightly integrated to devices and data.  Though the factors are separate, together they reinforce each other, so it makes sense to give this collection a name en masse.
At a hardware level, Web 3.0 involves the convergence of tablets and devices. It is enabled by new software and data standards, including HTML5 and semantic data. These are changing what people can do with digital media, and along the way creating significant new business opportunities.
Did Web 3.0 Start in 2007?
This trend was one of reasons I started this blog, and I started writing about Web 3.0 back in 2007.  Take a look; the big themes are mostly there.
I had been watching things like the emergence of branded desktop apps (from friends at One to One Interactive) and Modernista's siteless webpage. Yes, the iPad and tablets are part of this, but perhaps a smaller part than you might think. (your car, digital camera, and Facebook account are just as involved.)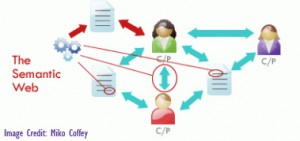 Calling BS on "Tech-Only" Revolutions
Back in 2007, my tech colleagues at Reuters insisted that Web 3.o was exactly one thing: semantic data. Reuters is pretty data driven, and these were the holy words that lead to tech funding.  But the emergence of Web 2.0 was so damn murky, it didn't make sense that the next web revolution would be so self-contained that you'd have to be a data manager to be in on the secret.
Web 2.0 emerged from disconnected technologies (blogging software, video, podcasts, social networks) that were really more related by human behavior than technology. So saying it was the "semantic web" was like saying, "oh, I get the social web, it's all about RSS.")
Revolutions Are Not Just One Thing
It turns out that all three waves of Web revolution have had distinct business models, new user behaviors, legal hurdles, developer challenges, and stacks of special technology.  I'm talking with a number of conferences, universities and firms about what this change means at a product and marketing level.
I'd love to hear what you think about this through comments and email, but also in person.  I've posted my February speaking schedule on the right of this page, so you can see where we can meet up.  If you want information, I've set up a microsite to help events book me as a digital marketing speaker.
Come Join Me, or Invite Me
I'm grateful for every speaking opportunity I receive, which gives me a chance meet you and interact. This is a time of huge growth in digital strategy, analytics, user experience, and marketing technology. And I appreciate your engagement here on UsefulArts, on Twitter, where I've met more great digital voices, and at the in-person events that bring us together. Here or there, I hope to see you soon.
Let's see what we can make of this still-new year. Thanks for encouraging my behavior!