Sokolove Law: Both Entrance and Exit
In January the Law Office of James Sokolove turned the media spotlight on itself. It issued a press release that Mr. Sokolove was making media appearances on a local rock station and PBS. Then there was the long-format feature in Boston Magazine, with the tag line "They've also created an under-the-radar empire that's about to reinvent the business of ambulance chasing yet again." The firm started sharing specifics about its business, and its founder's plans.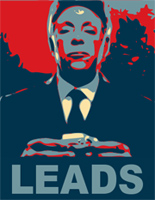 Most Media is Good, and All of That Is Intentional
New Web Site and Video Focus on B2B Business Generation Brand
Though the Boston Magazine article doesn't discuss specific plans to "reinvent the business of ambulance chasing yet again," you can see the firm's future yourself in a video on its new website, Sokolove Law. You'll see an expert marketing and services organization projecting a value proposition which goes beyond its famous founder.
As a digital marketer who focuses on demand generation marketing, it's exciting to see this transformation. Every law firm has an intake process. From its video, it would appear that Sokolove Law wants to provide qualified, converted business to its affiliates through predictable and measurable processes.
Sokolove Law appears to be a brand directed to law firms, which promises a reliable supply of productive new cases. This new identity as a business service to the legal industry seems more investable than a law firm, and so more able to generate that equity event Mr. Sokolove spoke of.
I think what we're seeing is the transformation from a business that looked like a law firm to one that looks like a great business to affiliates and investors. Keep watching to see how this new brand blooms through the spring, and what equity events the future might hold.