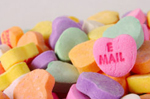 In my mind, for three days a year Indianapolis is the Email Marketing Capital of the World.  That's due to of the hometown extravaganza that is the ExactTarget Connections Conference.  The creative efforts of Jeffrey Rohrs, Joel Book, and really the whole firm behind Scott Dorsey supercharges Indy for those days.  Douglas Karr and Chris Baggott have even started an initiative to brand Indy as the Measured Marketing Capital of the World.
Now I wouldn't dispute Indy's claim for three days a year.  But the arrival of BtoB Magazine's email edition suggested to me that for the rest of the year, the capital just might be Boston.  Consider the array of Boston-area Email Service Providers featured in B2B's list:
Yes, nearly 15 percent of this influential list are services based in Boston's suburbs. That's tied with all of California, and just ahead of the state of New York.

The number of email service providers in the Boston area could be driven higher if one counted the emailing services bundled into Boston-based marketing platforms such as HubSpot, IONInteractive, and Eloqua. Each has a Boston presence, even if operations are distributed in some cases.
Making MITX Mightier: FutureM Squared
This year, Boston stepped out with the FutureM conference, which spotlighted the area as leader in marketing innovation.  But for the most part, these services and platforms I just mentioned were absent or eclipsed by the area's strong agency and corporate leadership. HubSpot was the curve breaker, hosting their annual customer event during FutureM.
With a year to prepare and the participation of the marketing platform providers, next year could be FutureM2.
Bringing these industry services together with the areas brand and academic horsepower could create an event that simply can't be convened anywhere else.
Is Boston the World's Digital Marketing Leader? Let's find out.