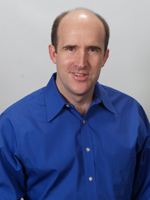 I'm excited to be speaking at Marketing Sherpa's Email Summit, where I'll discuss the benefits of personalizing B2B email marketing with photos.
Do photos change behavior?  I have results that suggest they do, sometimes dramatically.  In fact, the difference between "with photo" and "without photo" versions persists, even as other improvements are made to campaigns.  Go figure, people like to see people.
But marketing with others' images requires some specific steps to build trust with colleagues who still maintain their right of publicity. See, given time everything connects back to marketing law. ;>
No related posts.