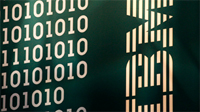 Close on the heels of its Unica purchase, Big Blue is moving to acquire another Massachusetts data company, Netezza, for $1.7 billion.
IBM has made 23 acquisitions totaling $12 billion over the past four years in the area of analytics. It has estimated the size of the market at $100 billion and has predicted the field will be one of its main sources of growth over the next few years.
IBM Chief Executive Officer Sam Palmisano said in May he's planning to spend about $20 billion on acquisitions in the next five years.
Netezza is based in Marlborough, Mass., and makes software that organizes companies' internal data in ways that help them make long-term decisions. It's a business-analytics provider, and such data organization is part what this blog is framing as
Web 3.0
.

Shareholder Lawsuit
Bloomberg
reports
that a shareholder lawsuit has already emerged, claiming IBM's offer undervalues the firm.