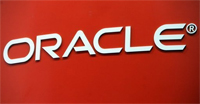 Back in December I advised to be on the watch for digital marketing IPOs and acquisitions.  It's been two years since Eloqua took funding, ExactTarget seems always to be 90 minutes from an IPO, and Neolane and Marketo just keep on boarding venture capital.
This week, Market2Lead, a niche player in marketing automation, was rolled-up by Oracle.  Market2Lead established itself as a way small business can identify and track anonymous traffic on their websites.
Unlike friends who think this is a good idea, I predict there is less than meets the eye to this acquisition.
There's less in it for Oracle: just look at their absurdly terse announcement.
There's less in it for Oracle's platform: Oracle bought the IP but not the book of business, because they have different models and very different audiences. So is the IP is all that relevant?
There's surely less in it for Market2Lead's customers: they have a business relationship with a company that no longer owns its own IP.  The firm's owners just sold out, so Market2Lead's customers, real early adopters who also bet on the company, are having a "Market2Nowhere" experience.
There are amazing digital marketing juggernauts to be formed by pairing breakthrough companies in this space. And, as predicted, I expect there are larger high-profile acquisitions and IPOs, assuming continued economic recovery.  I get why Oracle went for this, but now the real work begins.
Google made something huge out of Urchin.  So let's see what Oracle makes from the IP assets of a shallow-end lead-gen company.  Oracle's entry validates the space, but will they make the investment and do the learning necessary to move this already fast-growing market?  Watch for actions and a road map  that go beyond acquisition.