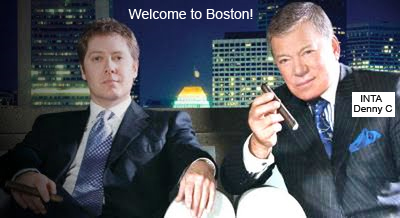 This is UsefulArt's 500th post! As it happens, we're already on our way out to celebrate the arrival of IP law and online friends to Boston. Its a happy coincidence.
Three years ago I decided to start this blog based on encouragement these  same people who were at INTA's Chicago Annual Meeting.  Hat tips to Ron Coleman, Marty Schwimmer and John Welch…its been fun.
As you may know, a ton of  socializing and business talk happens off the conference floor in official and ad hoc celebrations – where old friends and competitors reconnect. Many of these folks have been doing charitable works in the city — such as volunteering at food banks, or in my case, helping with a recycling program. Now its time for fun.
Here's some of what's happening.
If you know of an event, please comment here, and I'll add listings as the week goes on. Whether invited, attending or not….its always good to know what's up.

Sunday: Boston's leading IP Law firms welcome INTA to Boston.
Monday: Social Media Night, and more fine firms.
Neal Gerber Eisenberg – 4 – 6:30
Ropes & Gray:  5:30 – 8:30
Heenan Blaikie – Hyatt Regency Boston, Quincy Room – 5-7 

Sullivan & Worcester: One Post Office Square 5 – 7
Boult Wade Tennant: Liberty Hotel 5 – 8
Foley: Radius 6 – 9
Sugimura: Douzo restaurant 6:30PM to 10:30 PMe – Gypsy Bar, 116 Boylston St. 5-7
Tuesday & Wednesday (will be posted here – assuming we endure all the lies ahead!)