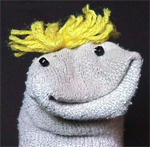 The road to hell isn't just paved with good intentions. Its slope is masked by perfectly plausible justifications.
So here's the nice, clear thesis this post will advance:
Unacknowledged ghost authorship of social media is unethical if you put your name on it.
Many errors seem benign in the beginning. But no matter how gradual its onset, the practice is wrong, unethical, and a threat to reputation and business.
The Slippery Slope
Personal conventions and ethics are still catching up to the "Brand You" world we live in.
Social media is a good way to extend your brand. So, first comes the blogging. That's essentially a magazine, and publications outsource their writing all the time. So after a while trust, authenticity, and transparency become just production values in the service of gaining subscribers and brand awareness.
And once you have a ghostwritten blog, it's a small step to ghost Twitter updates. Again, there are justifications (did you think Obama did all his own campaign Twittering?).
But the whole point of social media is to have a two way relationship. So these channels generate comments and replies, and then other blogs and Twitter feeds comment on them.  The next step is outsourcing these interactions — and that's how brands can end up with a social media house of cards.
The Truth is Simple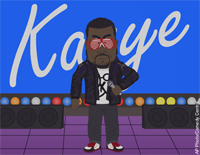 A byline is a statement of fact; it identifies the author of a piece of writing. Therefore, it must be accurate.
Kanye West's blog, which kept publishing posts even after he was jailed, exposed a factual lie. Hugh Jackman's Twitter feed, ironically called The Real Hugh Jackman, was embarrassingly shown to be written by staff. Outsourcing social media is okay; lying about it is an error.
The problem in both these examples isn't that the celebrities were exposed for not writing the entries personally.  It is that they were making a factual claim that was false.
Less Conflict of Interest, More Feigning of Interest
Guy Kawasaki gracefully disclosed his use of three ghostwriters on his Twitter account.  Having been a proponent of social media and transparency, some of his readers found his outsourcing hypocritical.  One reader said he was complimented that Kawasaki had taken the time to read and comment on his blog. Now he has cause to question whether that was a faux-personal touch.
Like Martha Stewart, who advocates a lifestyle that isn't sustainable by a single human, Guy Kawasaki is also an evangelist.  His use of technology and social media is core to his brand.  As he noted in his defense of outsourcing part of his Twittering:
"Basically, for 99.9 percent of people on Twitter, it is about updating friends and colleagues about how the cat rolled over," he said. "For a tenth of a percent it is a marketing tool."
Compare Guy Kawasaki to Charlie Baker
Harvard Pilgram Healthcare CEO Charlie Baker wrote his own blog on health care policy. It was a sign of discipline and a willingness to engage. Right or wrong, frequent or spotty, the guy invested personally in engaging the public with his own thinking.  I also recently learned that Louis Armstrong wrote two autobiographies — there was none of that "as told to stuff"; he wrote his whole life. This was a project no less than his music.
Indeed, Mr. Kawasaki  recently updated his Twitter profile to name his contributing authors. That ended the ghostwriting.  Outsourcing social to others, or through automation, is fine, but it's best done with the transparency of attribution. Martha Stewart can't do it without staff, and neither can Guy, and that's okay.
Separating People and Brands Is the Key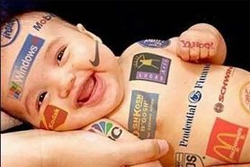 Facebook has an interesting rule: profiles are for people, fan pages are for brands.  That's good, because I hold people and products to different standards.  In this crazy, self-promotional world, it helps to draw a bright line between the personal and the public.
In a world where there are programs that assign power grades for Facebook, it's important to specify what is work and what is entirely personal. And, from time to time, remind the colleagues we connect to that there will be occasional kid photos and cat stories, and they're for friends.
Hey, your comments and perspectives are especially invited. Please comment here, or email a guest post to me at strategy2.0 at gmail dot com.
Response 1: The Ethics of of Ghost Blogging and Social Media are Different, by Ja-Nae Duane.
Response 2: Blog Ghost Writing Amplifies Authentic Voices, by Shava Nerad