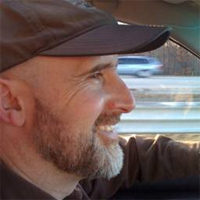 One of the things I love about the digital space is its requirement for change and innovation.  I'm writing to share some news that is more about my future than the posts you'd normally find here about the future of digital marketing.
I'm moving on from Sokolove Law and my job there as its director of digital marketing.
As an emerging leader in the digital marketing space, Sokolove has been an amazing place to work. The team has won accolades for organic lead generation, paid search dominance, fantastic social campaigns, even viral video.  Really, how many law firms can say anything like this? Here's a post I wrote about this team not long ago.
I'm as bullish on the firm as I was when I wrote about it back in March of 2009.
It took a lot of leaders to make all these things happen, from gaining budget, to brainstorming, to building, testing and optimization. Today, digital accomplishments are team wins.
As of now, I'm officially a free agent. In the near term I'll be:

I have new contact information.
The best way to reach me is at my new number, 617-869-9531, or at my digital marketing email address, which remains "strategy2.0" at the email service "gmail.com." I'm also always glad to keep in touch on LinkedIn.
In my blog and work I'll be extending themes you know I'm absolutely passionate about.

Thanks, thanks, and THANKS.
No matter how we get paid, I'm reminded that at a basic level today we're all entrepreneurs.
I totally appreciate your encouragement in my four years blogging, and now almost two years of tweeting as UsefulArts. My friends in the cloud are a big part of what keeps me focused and on top of change, and I'm thrilled at the prospect of doing more of this with you.
If you have thoughts about "the next cool thing", then we should talk.  And I'm looking forward to more speaking, writing and advising people like you who define what it is to be world-class digital marketers by doing it.
I'm looking forward to seeing  you soon, and keeping this conversation going.
Have a great weekend,
Dave