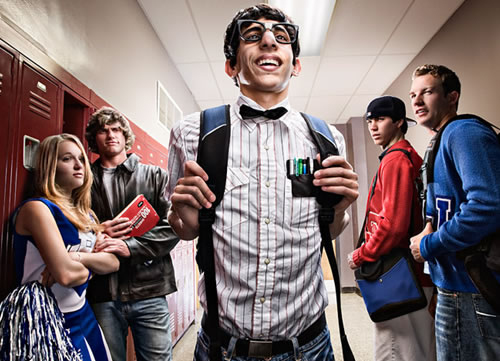 You can't fake cool. But lots of people try to fake "link love."
This was part of Google's early genius: using inbound links to sites as markers of popularity. If important sites linked to a new site, that was an indicator that the new site had merit.
Those of us who had not cracked popularity in junior high now had a second shot; we just had to get as much link juice as the popular kids. SEO gamers kept searching for ways to manufacture tons of links without involving actual audiences or quality content.
But when the humans behind the algorithm figure out they're being gamed, they adjust. And so the circle of life continues.
The three techniques of link-faking I see the most are:
Begging for links
Buying links
Bookmarking social links
Link Begging: SEO Specialty of the Damned
A few months ago, I included a link in a post for SEO purposes, and this blog's wonderful copyeditor (whose regular job is at a cancer hospital) busted me. When she saw it, she immediately thought of the tons of emails and phone calls she got from a certain firm trying to get her hospital to link to a lawyer's site about a rare form of cancer. I was trying to help out a pal with link that was more merited by friendship that by serving my audience, and she reminded me that at least readers of this blog are on to such SEO hijinks.
There is in fact an industry that begs links. We recently ran a great post by Garrett French, who elegantly described why you should avoid this path:
Link begging typically ignores the original context of the link, as well as the probable motivation of the linker. Not only that, it's potentially destructive to an organization's industry relationships and the link builder's will to live.
If someone isn't motivated to link to you, there's little you can do to change that. Which brings us to the second-oldest online profession on the Web: link buying.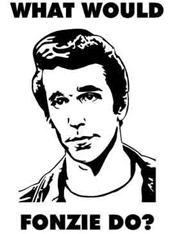 Link Buying Works, Until It Doesn't
You bet link buying works. I see competitors score short-tail results using what are pretty clearly "brokered links." These tend to be a combination of next-to-worthless links from irrelevant sites controlled by the brokers, and small .edu and .gov sites that actually confer some authority.
When you see student organizations or county governments linking to thematically unrelated commercial sites, it's a red flag that someone's getting paid. And if you and I can figure that out, so can Google.
Of course, Google primarily punishes link sellers. Why? Because we often can't control who links to our sites. If Google did punish sites with brokered links, there would be a whole new industry of competitors sucker-punching each other with bogus bought links.
I worked for a firm that sold links from very highly ranked pages to t-shirt and insurance companies. That's a dangerous business, because eventually Google will catch on. Competitors (or angry employees) can report link selling to Google. And the drop in Page Rank eventually hurt the site's traffic and both its SEO and publishing monetization.
Search Engine Roundtable recently published a survey of SEO pros on how risky link buying is. There's little agreement. After all, Google warns sites they may reduce their rankings for participating in link schemes. There's even a process to be reconsidered so you can rehabilitate a site's rankings.
The beauty of good SEO is that though it is earned slowly, it persists. That's the reverse return and investment curve of pay-per-click (PPC) search.
Link buying reverses this. Paid links go away over time. They don't provide the same persistent advantage that earned position through SEO can. At best they're a short-term bet, and they can also be a new ongoing expense and a huge diversion of attention for a benefit that can vanish.
Next: Bookmarking for SEO: Faking "reputation" for the machine.