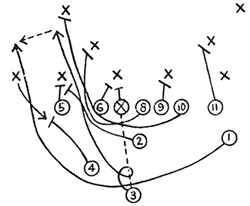 Let's face it: too many companies know they want all the buzzword benefits of social media, but they initiate without the strategy playbook that would help them win.
Arena vs. Playbook
Think of  social networks as the arenas for performance, with strategy as the playbook. In order to build an "at-scale revenue contributor for business," digital marketers must step away from over-hyped new mediums and tools.  It's time to stop asking "what" (as in "What's our Foursquare strategy?" or "What's our Klout score?") and instead focus on "who" your audience is and "how" best to connect with them. That's the playbook.
Everywhere and Nowhere at Once
The range of social media opportunities is an illusion.  I use services like Knowem to register brand names across hundreds of social sites. But there are thirty more networks to register on every month. The risk of overextension has never been greater for marketers.
Make Something Awesome for Your Audience
A creative idea, backed by brand and content strategy, is what we bring to our audience.  With the right human spark, social media can drive personal engagement.
But too many firms start with the message they want to deliver and a fixation on where they might say it. Without a positioning strategy, the result is  a succession of random efforts that go off track.  Social networks can work, but without strategy they can be totally ineffective.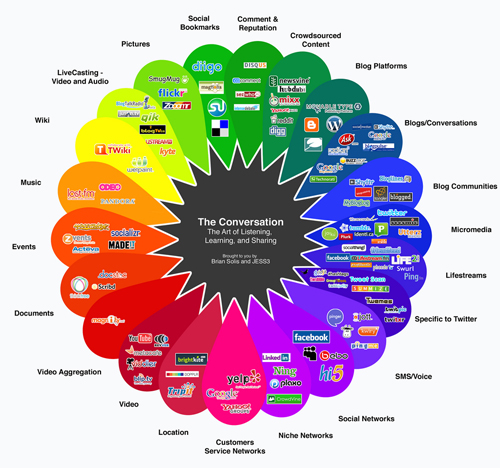 The Social Media ROAD map
There are four phases for planning social media strategy that, together, create a method for social media initiation.
Research your audience, competition, and the marketing conversation for entry points.
Objectives drive your efforts, metrics gauge progress.
Actions are framed by strategies that connect team roles to conversations and methods.
Devices are the platforms that both the team and the audience use.
(Keep reading to see why it is so easy let this one slip forward.)
Marketing Has Every Reason to Act Impetuously
No one wants to seem out of touch with the social revolution, so they bet on all squares.
Connecting with an audience seems like a productive activity — but only if the audience and message are right.
It's easy to take social actions  independently of the organization. Brand strategy requires broader consensus and buy-in.
And it's easy to start by planning to republish stuff from other channels in order to be present, get links, or check the "we've-tried-that" box. Then organizations find they've committed to being part of a medium that requires real engagement and the manpower which goes along with it.
Sure, social teams need to try a few low-risk projects to build experience.  But the sign of a mature social practice is the discipline to listen to the conversation, define the brand and its goals, and to engage accordingly.
Just like any sport, that requires the discipline of planning, preparation, and a playbook that sets out where brands are headed in social networks.
That's the mark of a team that has "been to the rodeo before," rather than awkward novices who are participating but have yet to make a disciplined commitment to being champions.