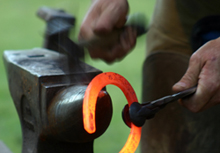 I was back at RISD having a discussion with some online marketers, and I found myself rattling through a list of my favorite online marketing tools.  Sometimes just knowing where to find a few good tools is a resource, so in that spirit, here are a few online tools I like to keep at the ready.
Competitive Benchmarking and Measurement
HubSpot can help you find low-hanging fruit for SEO improvement with its website grader.  It's seductive in its simplicity: Type in a few URLs and the automated tool ranks them on a 1-100 scale.  The tool provides an easy-to-print report on where things seem to be working and where improvements are needed.  But be careful not to manage to this report – the trend line that matters most is increasing qualified traffic and converting it to business.  Not all websites are the same, but this is a fast, easy starting point that I'm glad to recommend.
Alexa provides site info on a massive array of websites. Though I'd maintain that their "tool bar" collection method skews their data, you can get surprisingly useful insights from them.  I recently looked at the design on two competing websites – one was reassuring, the other was hard-edged and jarring. Alexa data indicated that men and women consume the two sites quite differently.
Digging in by hand using the Google query "link:sitenamehere" returns to you the hundreds and even thousands of links to a website. You can find out quickly how a competitor is link building and if they are earning quality links to gain reputation, as shown in Google's webmaster tools.
Tracking Buzz On and Off Your Site
Email Data Source (yes, the other EDS) catalogues over 1 million new emails each month, and provides accounts of searching, or APIs for bringing that library in to your products. Would you like to know when someone used your trademark in email marketing?  How about getting immediate notice when your competitors launch online campaigns? It's a paid service, and most marketers aren't hip to it.
Listen to Tweets too. Just over a year ago I wrote about using TweetScan to monitor brand reputations through alerts. You can also use Twitter as a source of information for product management.
Don't forget Google. Google Alerts and Google Blog Search are staples.  So are its webmaster tools, RSS reader, Google Analytics, and site-search products. Yes, they all track buzz: There's nothing better than knowing the exact keywords purchasers use to first find your site, or what natural phrases they use on your site to find what they really want.
Follow you Competitors Intellectual Property, and Your Own
Invest Time and Money in Superior Operations
ExactTarget, which has become a real leader in email marketing for organizations that want to go beyond batch and blast. They're my choice for sending highly personalized emails.
Marketo provides amazing lead monitoring and routing.  In my experience, it is fantastically flexible, cost effective, and rapidly growing demand generation platform.
Salesforce is the data hub that helps my systems work together, and focus the care clients receive.  In my opinion, all three are really best in class for doing what 80% of corporate clients need.
Finally, once you're making money through these online systems, it just makes sense to keep them running at their very best. That requires occasionally paying for data cleansing and email deliverty audits.  The combination of competitive knowledge, measurement, and solid execution is the foundation for a sustainable advantage that competitors will find difficult to beat.  And that I hope you find rewarding to manage.