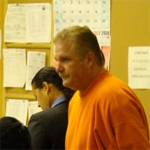 Terry Childs was a system administrator for the city of San Francisco's high-speed network. According to reports, last week the disgruntled employee created a super password for the network and removed his follow administrators, effectively making himself the only person who can maintain the network. Now officials are stuck, since Mr. Childs is locked up in lieu of $5m bail for multiple charges of tampering with computers.
Negotiations are underway to secure Mr. Child's password.  Meanwhile, the network is functioning without disruption.
InfoWorld notes that in seizing the network, Childs did not disrupt municipal business or destroy network resources. While careful not to condone his actions, they describe this as being more a prank than a criminal action. Network World frames this as a prime example of "Insider Threats."
This is an extreme embarrassment for the city, which has lost control of its network.