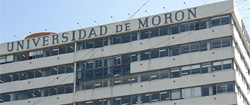 Over-Initiation Is the New Ignorance
In the world of digital marketing, strategy should focus on planning what not to do.
Too often, companies over-initiate, fail to stick to their unique value promise, and end up looking like also-rans in their industry. A few years ago, I wrote about Playboy's social media playbook, which focused them on one channel: Facebook. Sure, they'd test and hold ground elsewhere, but their resources went to one key win, which raised their likelihood of success.
Fight the Splinternet: Don't be a More-On
The proliferation of digital channels is the number one challenge to digital marketers. The smart crowd's fixation on the next big thing, and managers' fear of picking just one shot and saying no to the rest, creates a failure loop. Betting on all the roulette squares guarantees long-term losses. But too many digital teams opt for a little bit of everything done badly.
This year's Pinterest mania feels a bit like 2011's anointment of the photo-sharing app Color, which was last year's next big thing. (This
The problem is, there are so many next big things that marketers can easily get bogged down in "More-on" syndrome: you keep adding more and more on … until fragmentation and chaos turn smart people in to overloaded marketing "more-ons."
Do Less, Win More
It's paradoxical, but the best advice I give is to "do less, and win more."  It pays to be more successful than the norm in any channel you compete in, rather than being omnipresent but half-assed.
One of my favorite brands, Boston's Museum of Science, had an advertising philosophy based on "big ad units only." That was their positioning: the top drawer never goes small. They'd rather not be in an important publication than be in it and appear diminutive.
There are two reasons we plan: so we can do things, and so we can intentionally not do other things. This gives us poise and power. It increases our odds of success. It fosters unity and the habit of winning. Planning is an off ramp from being a digital "more-on."
Someone Won't Get Their Bright Shiny Object This Year.
And if you're a digital manager, a big part of your job is helping people be satisfied with winning, even if it's with last year's, last decade's, or last century's tools.
I've found it takes three plans to line companies up to say "yes" to one definite approach and leave the others behind. I'll write more about that in a future post.