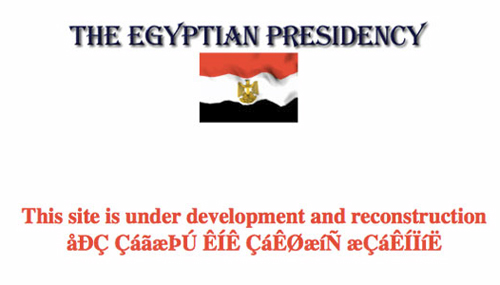 The site — nay, even the concept of the Egyptian presidency — is under reconstruction.
It's been an incredible two weeks, let alone the two years since we first covered President Hosni Mubarak's threat to close down Facebook in Egypt after it was used to rally 80,000 protesters back in 2008.
Our Global Tour of Online Protests described how people were expressing themselves through online action. In the end, what the Egyptian people did was amazing, personal, and involved putting their bodies at risk.
I'm glad social media played a role, as did pressure from the world press, but far above both of these was the bravery and decency of Egyptian people that brought about a dramatic revolution.
Let's hope it won't be too long before this domain is put to good use.