Look around: These *are* amazing times. Who would imagine, in the "Summer of the Great Recession," that a digital content start-up and a phone company whose majority of customers pay nothing would be hot IPO news.  But that's the point. These two companies shift the status away from the status quo.  And they're heating up August, which is usually a quiet investment month.
Today Skype announced it would seek up to $100 million in its Initial Public Offiering (IPO).  This comes on the heels of last week's S1 filing that content producer Demand Media seeks to raise $125 million. (You may recall that I predicted a digital IPO hot streak as a 2010 trend. So far, digital has been a hot spot in a largely cool market.)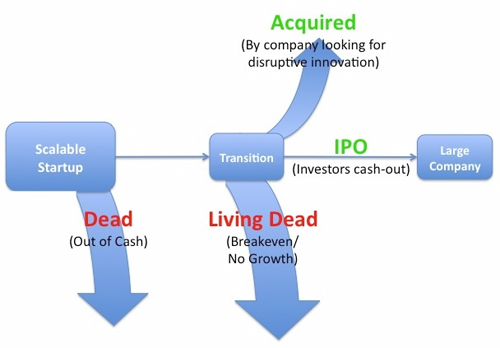 If the name Demand Media doesn't ring a bell, you may recall the lengthy feature in Wired that described them as a video content factory.  While I love video and at-scale content production, Peter Guber, Chair of Mandalay Entertainment and a board member of Demand Media, surely did not. During his INTA Keynote he explained how he helped counter this pejorative view through media outreach.
Demand Media's genius is that it figured out that the things people are searching on aren't necessarily what writers naturally focus on for fun.  That's a breakthrough.  Imagine people searching for ways to get wasps out of their sheds, or how to draw a viking helmet.  But there aren't many resources for such specific questions.
The company finds gaps between search demand and content, prioritizes the topics by shelf-life and the likelihood of finding ad sponsors, and then coordinates a network of freelancers who make more than 4,000 new videos and articles every day. As Wired said, they are like the kid in class who raises his hand and yells an answer on every question. Best answer or worst, simply being in channel more displaces competitors and gets them revenue.
Company CEO Richard Rosenblatt expects to be publishing 1 million items per month. That's the equivalent to publishing one new English language Wikipedia every three months.  Unlike Skype, which is currently posting net income, Demand Media is still growing and moving toward profitable operation.  Its S1 notes that about a quarter of its revenue is from the Google advertising that appears on its pages. This makes the company somewhat vulnerable to changes in Google algorithms that send it both traffic and advertising.
Of course, there are other big-name digital properties (like Facebook0 that may be emboldened by these IPOs. The year is just more than half done, and investment is back and hot in the digital space.
Related Posts on Digital Investment: