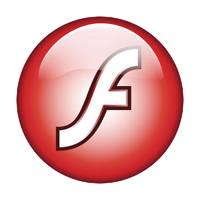 Editor's note: Copyright and trademark cases are being defined by evolving search and video capabilities. Anyone interested in online law and search should follow the evolving ability of search engines to consume multimedia content.
Flash is a wonderful tool for grabbing attention on the web. It can even be used to construct entire web pages that look and operate as desktop applications and are incredibly interactive in nature. However, its Achilles' heel has always been the fact that content buit in Flash is virtually invisible to search engines. Until now.
Adobe has built a special type of Flash player, explicitly for search engines, which operates like a user, stepping through the interactivity of the embedded Flash object just like a person would. Think of it as a Flashbot. Did I just coin a term?
According to an Adobe press release on July 1, 2008:
Adobe Systems Incorporated (Nasdaq:ADBE) today announced the company is teaming up with search industry leaders to dramatically improve search results of dynamic Web content and rich Internet applications (RIAs). Adobe is providing optimized Adobe® Flash® Player technology to Google and Yahoo! to enhance search engine indexing of the Flash file format (SWF) and uncover information that is currently undiscoverable by search engines. This will provide more relevant automatic search rankings of the millions of RIAs and other dynamic content that run in Adobe Flash Player. Moving forward, RIA developers and rich Web content producers won't need to amend existing and future content to make it searchable — they can now be confident it can be found by users around the globe.
Conspicuously absent is a mention of Microsoft, who released its competitor to Flash – Silverlight – earlier this year.
The new technology augments previous attempts to be search friendly, such as the Macromedia Flash Search Engine SDK.
From Adobe Platform evangelist Ryan Stewart's blog:
So what does that mean? We are giving a special, search-engine optimized Flash Player to Yahoo and Google which is going to help them crawl through every bit of your SWF file. This Flash Player will act just like a person would in some cases. It will click on your buttons, it will move through the states of your application, get data from the server when your application normally would, and it will capture all of the text and data that you've got inside of your Flash-based application. We've basically provided a very powerful looking glass into SWF files so Google and Yahoo can pull out meaningful information.

The best part? You don't have to do anything. Any SWF you already have out there will be indexed by this new player. Of course it won't automatically be as good as HTML. Google won't automatically deep-link your content or pull out unique URLs. So overnight I'm not sure a lot will change. But the most important part of this announcement to me is the fact that HTML and Flash can be on the same general footing when it comes to search engine optimization.

Google is going to have their own rules for how this new Flash Player indexes and uses the content. So will Yahoo. But we've given the search engines the technology to see SWF files in the same way they see HTML files. So now the art (or black voodoo magic) of SEO optimization can come to SWF files as well. That means it's a big new world for Flash developers. You can poke the system, see what works and what doesn't work. See how Google will handle deep linking and URL changes in Flash. It's all up for grabs and it's really exciting to think about what the Flash community can discover about SEOing SWF files.
It remains to be seen just how much Flash or Flex developers will have to do to optimize SWF files to effectively use the new search engine technology, or when Adobe will realize it's not in their best interest to alienate Microsoft's Live Search from inclusion. Anything that makes Flash more usable in the universe benefits Adobe, even in that part of the universe that contains Death Stars.