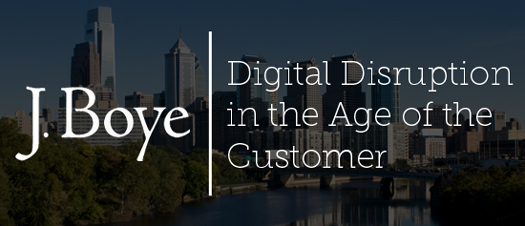 I'll be in Philadelphia Wednesday morning to share a session on how companies of all sizes are changing their businesses and finding greater opportunities though digital experience design. The gathering,the J.Boye Conference is focused on web and intranet strategy.
I've recorded a two minute preview below on Slideshare, which gives a preview of the talk. I'll be sharing tools and techniques from my work including:
One customer metric which can be your firm's revenue North Star.
Seven factors companies need to manage to make meaningful change.
Four questions you can use to test if your digital experience strategy is ready for action.
The preview also mentions ISITE Design's Delight.us blog, which is both an online community and conference for people who want to create digital experiences that help them build great customer experiences.