Meet a great health care blogger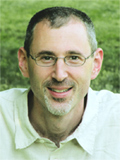 Austin Frakt is a writer and friend here in Boston who shares his thoughts on health care economics in the The Incidental Economist. Over the years, he's been picked up by scads of smart publishers who recognize his flavor of smart, accessible economic analysis.
The Journal of the American Medical Association is a bit more than a pick-up, and his analysis leads their coverage of the Affordable Care Act (it has a name, and it's not ObamaCare) before SCOTUS. If you'd care for an intelligent view of the Individual Mandate, his post What is the Economic Rationale for the Health Care Law's Individual Mandate? lays out its case, with Nobel laureates supporting its pillars.
My AdWeek quote – digital marketers take note
As it happens, I'm quoted in this week's AdAge on the profound changes ahead in the health care market, which, in some ways, operates as if it were 150 years ago.
The image behind much of the health care debate is one of patients with intimate and singular doctors who operate with great independence. In the last century and a half, standards (such as those of the American College of Surgery), technology, hospitals and third-party payers have turned many doctors into, at worst, referral managers, and at best, managers of larger systems.
As patients, we typically select health care providers with less reliable information than we'd enjoy when picking out a home stereo or new car. Whoever changes this will move a market that's currently about 5 percent of the US economy. This will be as significant a shift as digital's effect in the travel industry. And it's just the kind of shift that digital marketers are likely to lead.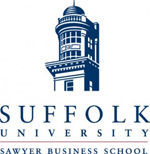 Come to a free conference on digital careers
I'll be talking about this and other digital market gaps at a free conference here in Boston, hosted by Suffolk University's Sawyer Business School. I'm grateful to be keynoting for a hometown crowd, and would encourage you to come on by and participate in the day-long event. There will be digital strategists from the Boston Celtics, social media firms, agencies, visionary technologists, and the kind of brilliant, pragmatic marketers that typify Sawyer School grads.
The day-long event is next Friday, April 6th, in Boston on Tremont St. You can get details here, and tweet-in on the hash #BTG12. It would be great to see you. If you have any problem getting a pass, please tweet me a message and I'll jiggle the handle for extras. ;> Hope to see you there!