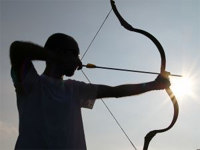 I'm back on the road, this time with clients on the west coast who are grabbing on to their digital futures.
Today, I'd like to point out that nowhere is the digital economy hotter than in Boston. If you're looking for talent or opportunity, there's a ton going on. I've pointed out a few great opportunities, and some talented digital pros who are in motion.
Opportunity Knocks
If any of these might be the "next big thing" for you are a friend, just let me know.
1.) Director of UX – Digital Agency in Boston, MA
In this role, you will be called upon to be a usability and site optimization guru and thought leader. You will lead a team of interaction designers, web analytics expert and over period of time add consumer research expertise in the team. You and your team will work closely with product management, creative, technology, marketing teams and others to come up with solutions that will enable customers to achieve their objectives. Your team will identify opportunities for improving user experience leverage web analytics and consumer research.
2.) Digital Marketing Manager – Publishing Company North of Boston
The Digital Marketing Manager (DMM) requires a technology-savvy individual to manage three distinct areas: strategy, infrastructure, and analytics. From a strategic perspective, the DMM will work with the Director of Marketing to develop a strategic vision by which the company can improve target audience reach, frequency, and relevancy with the primary goal of expanding revenue and market share.
From an infrastructure perspective, the DMM will initially be tasked with overcoming technical limitations with regards to web Content Management Systems (CMS), Customer Relationship Management (CRM) systems, Audience Segmentation/List Management systems, Pay-Per-Click (PPC) and Search Engine Optimization (SEO) capabilities, and deploying an effective social media strategy to build brand loyalty.
The DMM must be proficient in managing vendor relations, capable in developing creative options to overcome current technical limitations, and experienced in mentoring and training junior staff to assume responsibilities for day-to-day operations: updating the website, pulling/segmenting lists, etc. The ideal candidate will have a Return-on-Investment (ROI) mindset and be proactive in developing a core set of performance data metrics to be used as tools to better understand the Voice-of-the-Customer (VOC) with the goal of generating high quality sales leads and expanding revenue growth. The DMM will be responsible for establishing a new Mobile Media program, supporting iPADS, Smart Phones, etc.
3.) Three Product Management Positions in Lexington, MA
You lead product development, solution launch strategy and execution, translating tech speak into digestible business value proposition messaging, field and partner enablement, sales training and tools, program and campaign strategy, business and market analysis, and internal + product and solution marketing content and more. These are healthy six figure salaries, and are a nice chance to join a growing firm.
4.) Senior Director of Analytics and Optimization (SoCal)
You'll manage a team of six, and be responsible for marketing data across a unit of Experian. (people who get data!) Here's whats on tap for the first six months:
1.) Complete the implementation of Omniture (current state of implementation is approximately 60%. Goal is to reach 85% in the first 3 months in this position, 100% by the end of six months.
2.) Creation and implementation of a plan to capture data from multi-touch attribution
3.)Solidify the team, define its strategic direction and ensure skills are in place to make data driven decisions
5.) Eloqua Consultant $45/hour for six months in Boston
This individual will be the "power user" of Eloqua and will partner with the Marketing Operations and Web teams to ensure adherence of the system processes and quality control of list segmentations. This role will ensure effective and optimized production of marketing campaigns and assets resulting in a faster time to market, with responses and leads processed in accordance with requirements.
Boston has amazing talent available:

Alexandra Simpson: is coming from Ann Arbor, MI where she's been a font of content for ebuliant clients — she brings ideas and firms to life by writing them in to reality.  Find her at: SocialAllie.
Alexandra DiLorenzo: again, savvy and muscle for your social media ascent.
And hat tips to friends on the move:
Jonathan Pepin (on the way to Sapient).
Steve Singer (on the way to Helium).
Ja-Nae Duane (on the way to join my pal Louis at Overdrive Interactive)
Andy Komak (on the way to BlueTrain Mobile)
Katy Downey on the way to  rocking content as a highly preferred hired gun.
And BTW, if we're not connected in LinkedIn, please feel free to send me an invitation. I'm always glad to help make the connection.
Have a great week. ;>
Dave Wieneke