No, not that kind of engagement!
Miko is the person I turn to for all things WordPress.  She's a first rate photog & designer (note the BFA), and she's a genius with WordPress themes. Remember last year, when UsefulArts slowed down and I needed to improve website performance? She was the friend in London who is the WordPress whiz.
And over the last few weeks, we've been chatting away on Skype about how to update the UsefulArts blog.  This site does more to feature other pieces of UsefulArts' Web presence, which I hope you'll check out, comment on, and share as you like.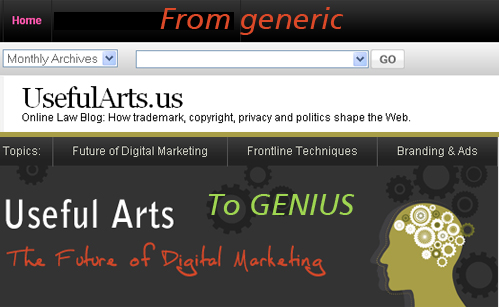 Please let me know how you like the new look.
Leave a comment, come by on Twitter or check out the sharing tools that now accompany each post. And thanks for your encouragement and ideas.