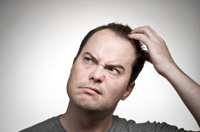 The uniformly wonderful Georgetown Law prof, Rebecca Tushnet, notes in her 43(b)log a recent opinion of the South Carolina Ethics Bar that is somewhat dismissive of  Section 230 of the Communications Decency Act.
State bars are struggling to figure out how to regulate everything from keyword advertising to chat-room participation to marketing done by intermediaries. There is little consensus, and sometime bar associations head in new and surprising directions.
Consider the ruling by the South Carolina ethics body that lawyers who claim or edit profiles on their party sites then become responsible for future content posted there by others. The ruling explicitly includes peer endorsements, the service's own ratings, and client comments: three things the laywers aren't directly in charge of.
In the Committee's view, to "claim" one's website listing is to "place or disseminate" all communications made at or through that listing after the time the listing is claimed.

Likewise, a lawyer who adopts or endorses information on any similar web site becomes responsible for conforming all information in the lawyer's listing to the Rules of Professional Conduct.
So does §230 protect everyone but lawyers?
By holding lawyers responsible for the statements of others, the South Carolina Bar effectively reversed Section 230 protections for their profession. Further, the ruling paradoxically places its members in the position of having to chose between correcting statements by intermediary services and taking responsibilty for what others may say about them in that venue ad infinitum.
The Ethics Advisory Opinion concludes with a pertinent disclaimer:
This opinion does not take into consideration any constitutional-law issues regarding lawyer advertising.
Could we have a re-do, and this time count the speech rights of lawyers along with CDA §230?