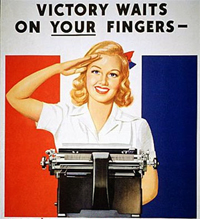 Congratulations, and thanks to you, Lindeman, Alvarado, & Frye, the law firm several hundred of you have helped hector, has pulled down the images we called the worst advertising ever.
It was amazing to see some of you commenting them on their site with Google Sidewiki, and advocating in social media for what amounts to a bit of a karmic wake-up call.
Our friends at the Child Law Blog gave us collectively a nice hat tip….
Nothing will stop the defense bar from its relentless pursuit of clients, including bad taste. Thanks to the watchful eye of the UsefulArts.us blog, the Texas defense firm of Lindeman, Alvarado, & Frye has been exposed for creating an unfortunately much-needed child pornography defense practice. This in and of itself is not so objectionable, but the now-removed "just or about to be abused-child" images used on the firm's website to promote this specialty are.
And as I noted in the UsefulArts Twitter Feed, sites as diverse as the Feminists Law Professors Blog and Right Wing News picked-up on our crusade.  The only thing better than results are fast results.  Thanks, everyone, well done!