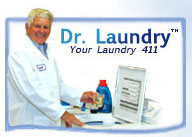 AdAge proclaimed Clorox's move to hire a social media attorney as "Testament to the Importance of Twitter and Facebook".  Like much of traditional ad media, AdAge is rushing to show it gets social media and is relevant.
This made quite a forward-looking headline, but the joke is on AdAge. Clorox scored some free ink, while AdAge got to affirm how aware it is that social is the next big thing. But as described, the attorney job seems pretty traditional.
The attorney's primary duties are to clear and procure intellectual property rights regarding production and distribution of advertising, including Screen Actors Guild and American Federation of Television and Recording Artists issues, consumer privacy, and video licensing.  That sounds like a media attorney, perhaps with an online orientation, but not much different than what you'd find at any big advertiser.
How about online brand protection? Or using social listening to reduce liability? Or extending the brand in virtual worlds?  But clearing rights with SAG and video licensing are just old media duties in service to the social.
The Clorox PR team made a press score out of a legal hire, but it's not a testament to social media's power. Just to the willingness of AdAge to write a puff piece for the chance to line up with the hype du jour.
Tip of the Hat to Carolyn and Steve who both saw this article and pointed it out as a UsefulArts topic.  Thanks!