For the second consecutive day, Facebook has been attacked by phishing scams.
Unsuspecting Facebook users get a message from a friend urging them to "check this out" and including a link to a Web page that appears to be a Facebook log-in page.  It is, however, a fake site which steals their log-in credentials, and uses them to copy of the message to the infected Facebook member's contacts.
As Facebook sign-on credential can also open partner sites, this exposes accounts sharing Facebooks sign-on mechanism on other servers.
I just received a phishing scam from within Facebook. It came from a trusted friend, as shown below.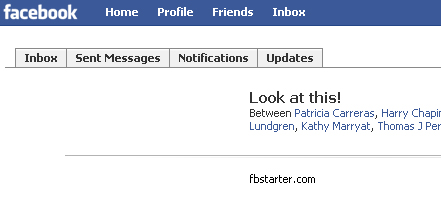 This a phishing scam to collect Facebook credetials from unsuspecting users.  Do not sign in to the  fraudulent domains fbstarter.com and baction.net.
UsefulArts.US will continue to update as details on these attacks and legal responses emerge.