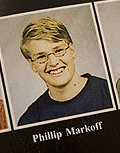 We've previously blogged about crime on Craigslist. This post is about something different: retribution.
Allow me to confirm what you may already know: When newspapers consider what's happened to their business model and who is responsible, the first name that comes to mind is often Craigslist.
Craigslist Decimated Print Budgets by Giving Away Classifieds
Newspapers used to receive more than 30% of their revenue through classifieds, for everything from job listings to rental ads to roommates and bandmates trying to find each other.  A few for-free job boards, such as Monster, cut it to jobs listings. However, Craigslist gave away all classifieds with no apparent revenue plan, and drove that part of the print profit line to near zero.
Print Classifieds Also Contained Adult Content
Before Craigslist, alternative papers got far more than 30% of revenue through classifieds, and developed a whole industry of personal ads, which ranged from dating to offers of casual sex to prostitution. The Boston Phoenix got so good at this they created a spin-off which helps more than 200 media companies, including newspapers, broadcasters and web properties, make money through personals. Here are the Boston Phoenix's own ads for adult services. Craigslist's erotic ads would seem to have nothing on them—except for being free.
Absence of Malice?
The financially imperiled Boston Globe provides what would appear to be biased coverage:
Craigslist Known as Aid and Enabler

Philip Markoff allegedly found two victims the same way: on Craigslist.

The case has shone a national spotlight on the company and its dominant role as one of the country's largest vendors of sex-for-sale services online.
Really? While Craigslist is absolutely an advertising venue, that hardly makes it a vendor of "sex-for-sale services."  First, "vending" means "to sell." Craigslist wasn't party in the sale of any services, and with the exception of a few jobs ads, it traditionally doesn't charge for listings at all.
In December we covered the company's decision to require "erotic service" advertisers to verify their identity by making a small credit-card purchase, from which all funds are donated to preventing sexual exploitation. We also noted this was done at the request of over 40 state attorneys general.
Also, note the opening sentence frames Craigslist as this crime's theme. Yes, Mr. Markoff allegedly found both his victims through Craigslist. He also met them the same way: in hotels. In fact, the hotels financially benefited more directly by hosting these meetings than Craigslist did.
Craigslist Turns Nurses into Call Girls
Reuters frames its coverage of Craigslist's role by profiling Marissa, who decided to switch jobs from nursing to prostitution thanks to the online ad service. I'd offer the 1990 film Pretty Woman (see trailer), which showed prostitution as a relatively wholesome, fun way to transform yourself for the better, as doing far more to popularizing the sex industry than any advertising venue.
The alleged crimes of Philip Markoff are catnip for traditional media. There's sex, murder, techno-fear and retribution against the free bulletin board that gutted classified budgets across the news industry. As the Globe builds out its photo album of everyone associated with this crime, it and other news organizations are becoming players in this opera, where sensationalistic reporting and a little vindictive payback are delivered together.