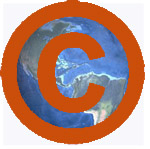 Bill Patry has decided to discontinue his popular copyright blog.
He lists two reasons:
The tendency of readers and the media to link his personal writing as a professional position. Patry is Google's top copyright attorney (there, see? I've done it too).  It's easy to identify bloggers as whatever their current job is, especially if that's relevant to their topic.
The state of copyright law is depressing. And nobody wants to spend their creative efforts decrying the state of their own industry.
The almost-daily insight of this centrist thinker, with 26 years of full-time copyright law experience, has been a gift. In four years, his blog has inspired thousands of non-specialists to take an interest in IP law. This is critical, because most IP law specialists represent various rights holders, rather than the broad public. As a regular reader, I will miss his frequent opinions.
I've absolutely felt both of the risks he cites as his reason for ending his blog.  I'm always glad for weird copyright news, such as Devo not suing McDonalds, for the opportunity it gives for a happy post. There's a lot ripe for reform in copyright law.
Candor is often more appreciated in blogs than in business. So, like Bill Patry, I generally separate my personal thoughts, which I share here, from those of my employer. I certainly have colleagues who read this blog, and readers who have become clients, but thankfully the overlap is small.
I'll miss Patry's daily posts, and am thankful for his efforts over the last four years.