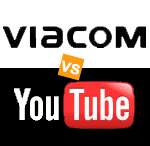 In its $1 billion copyright lawsuit, Viacom sought to force Google to turn over what many would consider to be trade secrets and private user records as part of discovery. Yesterday, US District Judge Louis L. Stanton agreed with Google that requiring it to disclose its search algorithms would unnecessarily put its trade secrets at risk.
"YouTube and Google should not be made to place this vital asset in hazard merely to allay speculation," the judge said. "A plausible showing that YouTube and Google's denials are false, and that the search function can and has been used to discriminate in favor of infringing content, should be required before disclosure of so valuable and vulnerable an asset is compelled."
However, the court granted Viacom's motion to obtain records of every video watched by YouTube users, including their login names and IP addresses.
The Electronic Frontier Foundation immediately pointed out that federal law classifies such records as deeply personal, and that the court should have recognized this protection.
The court's order grants Viacom's request and erroneously ignores the protections of the federal Video Privacy Protection Act (VPPA), and threatens to expose deeply private information about what videos are watched by YouTube users. The VPPA passed after a newspaper disclosed Supreme Court nominee Robert Bork's video rental records. As Congress recognized, your selection of videos to watch is deeply personal and deserves the strongest protection.
The core issue of the Viacom v. Google battle is a key part of the DMCA (Digital Millennium Copyright Act) which shields site hosts from copyright infringement involving material published by users. This "safe harbor" provision can be used to protect against infringement claims if hosts remove copyrighted material when notified.