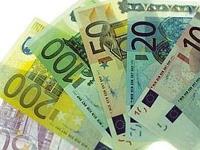 Last week the Italian tax office posted the names, addresses, income and tax status of every single Italian citizen on a public website. No kidding. They performed this public service just days before the outgoing centre-left Prodi government was due to leave office.
Tax officials explained this was "to allow the free circulation of information in a framework of transparency," and was "in line with privacy guidelines." Citizens jammed the agency's servers looking up the incomes of neighbors, politicians, and sports stars. Newspapers republished the most juicy information. Italia Oggi has planned a series of special supplements with more details and analysis of the data.
See Wonkette's excellent headline.
Some countries do post tax information publicly. In Norway, tax returns have been publicly available since 1863, and accessible online since 2002.
America Joins In
Unlike the Italians and Norwegians who reveal data intentionally, in the United State we tend to reveal our data negligently. On the same day the Italian press was foraging tax returns, the US press foraged the California's Riverside County Superior Court's website, which posted:
images of complete tax filings with social security numbers
medical reports from cases in court
images of checks with signatures, routing and account numbers
When we consider national data initiatives such as REAL ID, we should remember that governments can be petty and vengeful. Just this year, a US president ended the government committee charged with protecting citizens' privacy.
So, could something like this happen in the US? Yes, except in Italy, their privacy agency was intact and forced the information to be taken down in a day.
And though we may smile about data disclosures far away, data negligence and misuse is certainly a problem closer to home which is easy to overlook until it makes the headlines.