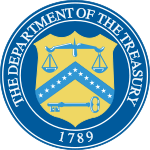 Yesterday's New York Times reported the US Treasury has closed down dozens of websites operated by Steve Marshall, a British travel agent living in Spain. 
Mr. Marshall's websites, such as BonjourCuba, promote Cuban vacations to Europeans.  But that was enough for him to be added to Treasury's list of Specially Designated Nationals, which is the business equivalent of a "no-fly" list. US firms are required to freeze the assets of anyone on the list. (Note the lack of a judge in this process.)
Mr. Marshall's domain registrar was required to redirect his domains and prevent their transfer to another registrar.  A US Treasury Department spokesman quoted in The New York Times article said that Marshall's business was "a generator of resources that the Cuban regime uses to oppress its people." He added that Marshall could appeal against the decision. However, the same agency staff that put him on the list would likely consider the appeal.
I miss the country we once were.
A decade ago, it made sense that publishers around the world would trust the technical expertise of US firms, and the commitment to free speech of its government, perhaps more than their own. US domain registries manage many of the world's web addresses.
However, using a US registry may now be a liability for global sites. Just last month, a US judge grounded the domain of Sweden-based Wikileaks for having posted a confidential document from a Swiss bank. The judge's order wasn't to take down the document; it was effectively to turn the site off.
Technology has empowered governments of all stripes. They can monitor their citizens, not just one or two but masses of them, and restrict or log their use of online information. (One of my favorite web analytics companies was in fact owned by the National Security Agency.)  Fortunately, the US Constitution exists to limit the exercise of government power.  It's now up to the people, and their representatives, to reassert these with sufficient force to balance our empowered state.