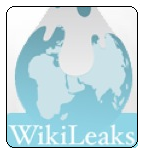 Wikileaks, a controversial whistle-blower website where visitors anonymously post corporate or government documents, has had its domain name deactivated in the United States.
Bank Julius Baer, a Swiss bank with operations in the Cayman Islands, petitioned that the site's California domain register be ordered to deactivate the Wikileaks.org web address. Wikileaks had published disclosures suggesting the bank's Cayman Islands operations were involved with illegal activities.
Judge Jeffrey White of the U.S. District Court for the Northern District of California ordered that the site's domain registrar remove all traces of Wikileaks from its servers.
Though the Wikileaks U.S. domain no longer works, the site, which is hosted in Sweden, can be accessed at: 88.80.13.160/wiki/Wikileaks , or at mirror sites in other countries such as http://wikileaks.be/.
Since its launch last year, Wikileaks has posted a string of headline-grabbing disclosures:
Evidence that ex-president Moi of Kenya looted public coffers, which possibly altered the outcome of a then-impending national election.
A sensitive Guantanamo Bay manual that afforded a "rare inside glimpse into the institution where the United States has imprisoned hundreds of suspected terrorists since 2002."
 Suppressed video of a Japanese reactor sodium leak
Useful Arts will continue to cover this story as it develops.
Additional resources: