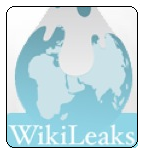 Judge Jeffrey White has reversed his decision requiring the site's domain registrar to direct traffic away from the site's US domain. Users quickly discovered the site maintains mirror sites around the world, so the court order likely only increased the site's traffic.
The judge issued an order to restore the domain yesterday at 5pm.  Judge White reconsidered his initial decision because "federal law required it," and because he was having second thoughts. "There are serious questions of prior restraint, possible violations of the First Amendment," he said.
Read earlier coverage of Judge White's order, or my perspective snitching and spying on the Web.