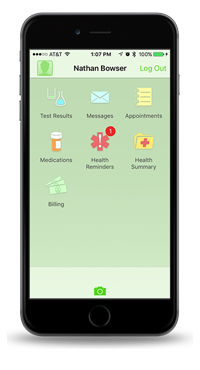 You may recall that Section 508 is the part of federal law requiring agencies to make their information technology accessible to people with disabilities. Its goal is to make sure that staff and members of the public who are disabled receive comparable access to electronic information and interaction with the government as the general public.
The digital world has changed since Section 508 was enacted in 1998. The first major revision of Section 508 began its way through the federal rule-making process in 2006, and it's expected to be finalized this year, a full decade after the refresh effort began. Federal agencies will be given a fixed number of months to make all web systems conform to these revised standards, as well as other parts of the federal government's connected internet of things.
If anything, the importance of accessibility has grown as mobility and the internet of connected things makes the ability to navigate digital interfaces essential for even basic living. The prospect of driverless cars holds huge promise to many disabled people. Increasingly, managing devices from refrigerators to thermostats requires the use of digital interfaces, which are likely to be subject to this act.
The popularity of mobile devices may provide a design alternative to baking accessibility in to a wide range of connected devices. Mobile technology can conceivably be used as an accessible interface to a wide range of devices. This arrangement of consolidating interfaces to a device may be more convenient for both users and developers. As an example: an oven's setting can be voiced through a mobile phone speaker, and once a cooking time has been reached the same mobile device can provide an audio or haptic (vibrational) alarm.
Further, organizations that have taken a mobile-first approach to their development will be a step ahead because their data is structured and flexible for use across a variety of devices and application environments.
While the implementation of refreshed Section 508 rules is over a year away, larger IT organizations will want to stay ahead of this priority. Accessibility expert Tim Springer points out that large departments such as Homeland Security have developed trusted tester programs to help ensure agencies receive reliable and consistent advice from advisors. Many healthcare organizations respond to federal accessibility guidelines, so expect a renewed focus on accessibility beyond websites and across the healthcare IT ecosystem.
W3C developed the Web Content Accessibility Guidelines 2.0 (WCAG 2.0 or WCAG-2), and it is widely expected that WCAG 2.0 will form the basis for the 2018 proposed DOJ regulations. In the interim, WCAG 2.0 Level A and AA proposals are viewed by several legal observers as the standard by which websites are judged to comply with Title III. The courts, by contrast, have yet to weigh in on this issue.
12 Ways to Prepare

WCAG 2.0 offers 12 guidelines for websites seeking compliance with Title III. These guidelines require websites to:
Provide text alternatives for non-text content;
Provide captions and other alternatives for multimedia;
Create content that can be presented in different ways, including by assistive technologies, without losing meaning;
Make it easier for users to see and hear content;
Make all functionality available from a keyboard;
Give users enough time to read and use content;
Do not use content that causes seizures;
Help users navigate and find content;
Make text readable and understandable;
Make content appear and operate in predictable ways;
Help users avoid and correct mistakes; and
Maximize compatibility with current and future user tools.
Companies in all industries, should consult with their counsel and IT professionals to determine whether they should modify their websites now to address the above factors. While it may be tempting to wait until the DOJ publishes new rules addressing this issue, delays in modifying deficient websites could result in heightened litigation risks, especially for companies in industries being targeted by plaintiff law firms or consumer activists.
Save