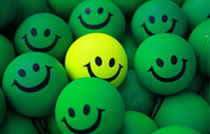 Building on a theme that I started here, I've  proposed hosting a discussion on Experience Design which is subtitled:  Customers Who Give a Damn Make Companies Win.
Would you be willing to take a quick moment and make an "I Agree" vote for this session, please?
Simply visit this link, authenticate using most any social network, and click on the "I Agree" link. The conference is tomorrow, and the sessions with lots of votes get added visibility.
Thanks for your help in raising this topic — as one more step to help business focus on delighting their customers.
Thanks again, Dave!