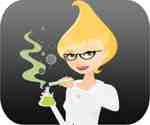 Now you can listen in on an "on demand" visit with Debbie Qaqish, the fantastic host of WRMR's Revenue Marketer radio show and podcast.
With 25 years of experience in driving corporate strategy and setting the agenda for innovation and growth, Debbie is among the very best lead management and demand generation strategists. You can hear us visit about Web 3.0 and what the tablet and application revolution will mean for revenue focused marketers.
Now you  also have the chance to catch Debbie live at a series of free seminars happening in 14 cities across the US.  If  you're interested in revenue marketing, get details on the Marketo Revenue Rockstar Roadshow. I'm looking forward to catching one of its two Boston-area stops.