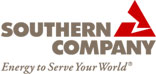 In a win for both fair use advocates and brand holders, the Fifth Circuit has interpreted the Anticybersquatting Consumer Protection Act, 15 U.S.C. § 1125(d), and the duty of trial courts to carefully consider fair use and irreparable harm issues when ruling on a request for injunctive relief.  See Southern Co. v. Dauben Inc.
The Facts:
Southern Company is a Fortune 100 energy company. Dauben is a domain squatter, with nearly 635,000 domains registered. It registered several domains (including sotherncompany.com and southerncopany.com) extremely similar to Southern Company's name. Dauben used the domains for Google Adword advertising.
Legal Action:
In a UDRP decision, WIPO ruled that Dauben had infringed and ordered the domains turned over. However, before the ruling Dauben filed suit against Southern Company with a Dallas County Justice of the Peace. This prevented transfer of the domains, and resulted in a jury verdict for Dauben.
However, prior to Dauben's positive verdict, Southern filed its claim in United States District Court for the Northern District of Texas. In this case, they obtained a preliminary injunction to prevent Dauben's continued use of the domain names.
The Issue:
To grant the preliminary injunction, the District Court had to find that the Southern mark was famous, that it would suffer irreparable harm, and that Dauben had acted in bad faith.  Dauben had argued a lack of bad faith, as they had a good faith belief that "Southern Company" are dictionary words that can be used under fair use.
Anticybersquatting Consumer Protection Act, 15 U.S.C. § 1125(d)(1)(B)(ii) stipulates that:
"Bad faith intent . . . shall not be found in any case in which the court determines that the person believed and had reasonable grounds to believe that the use of the domain name was a fair use or otherwise lawful."
Finding:
The Fifth Circuit vacated the preliminary injunction on the court omitting fair use considerations and for not establishing irreperable harm.  However, as the District Court was prepared to make a final ruling and grant Southern's request for a summary judgement, this will not benefit the domain squatter.