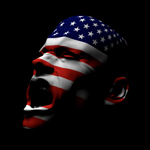 Video your vote
YouTube and PBS have teamed up to ask US voters to document their voting experiences. You're invited to upload video of you voting to their site Video Your Vote. Our friends at the Berkman Center's Citizen Media Law Project have even made a video about how to make a video while you vote. (Just don't film others voting; that can't be good.)
Bask in election statistics
If you want to wonk-out with probability models, the most current local poling data and trendline analysis…..then FiveThirtyEight.com is for you.  The two guys who host the site are Obama supporters, but the site is offered as nonpartisan data. (BTW, 538 = the total number of electors.)

Tell the President (Bush, McCain, or Obama) what you think, and hear from others.
WhatWouldYouSayToThePresident.com has videos ranging from heart-felt to funny. The site provides a closer community feel than what you'd find on YouTube, and it's a close cousin to the Ask the President-Elect project.
Follow (or report) voting problems
The Electronic Frontier Foundation has established OurVoteLive.org, a clearing-house site and hotline to report voting issues.  And yes, thanks to early voting, there are already more than 1,500 issues.