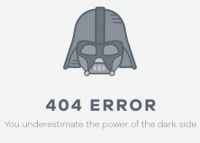 Last Spring, I staked-out some what I believed were the business weaknesses of NFTs used as tokens for collectibles. (see the post here)
You will recall, NFTs are blockchain-based transaction records which permanently describe a trade of ownership of digital goods such as memes, video clips or art.
As business realist, my take was:
Used as collectables, NFT's value proposition boils down to the fun 'bragging rights' mixed with the fear of missing. This is because they make a referenceable association – typically without conferring enforceable rights to actually control the asset.
Monetizing before commoditization is how luxury goods are made. Many NFTs attempt the reverse of this, to monetize after an asset is already widely distributed.
I'd maintain these remain valid critiques, and as such, they are more fundamental than technology used to implement NFTs.  Just as closing the barn door only has value if there's something in the barn, how one records a sale means less if the underlying asset lacks clear value.
But in this case, the barn door has a hole in in, which i think you'll recognize quickly. My former colleague and collaborator, Brandon Lovested, was the first to describe this to me months ago.
NFTs rely on blockchain records to establish ownership of entities. If these were deeds to homes, they'd list physical addresses. Any of us could get a map, or use GPS and go see a building on a deed. But since they are for digital assets, they list URLs which link to a file representing the art. That link is more transient than a physical address.
This blockchain record is not the collectable item itself. Nor does it contain it as a lock box would. Rather it is a receipt of sale and a URL address that points to where the asset was at the time of sale. While blockchain may be persistent and incorruptible, links to servers outside of the blockchain are corruptible and transient.
If the display file of the art was posted by its creator on a server, then someone has to continue to run the server and protect it from corruption.  Since traffic to the server must pass though routers, someone must continue to pay for the domain name and keep its address updated. If the file is posted on Twitter, or Instagram, their policy must continue to maintain archival images for however long you want this asset to be of value. The blockchain is referencing something beyond its control or awareness.
If one of these mundane things goes wrote, someone's million-dollar NFT will look a lot like a 404-error  page.  Services that monitor the reliability of various ways of hosting NFTs have already come and gone. Check My NFT is one such service which measures the reliability of different NFT hosts. As if to illustrate this weakness, Check My NFT's own website URL isn't currently resolving. URL's are NFTs weakest link.
One possible response to this weakness would be to use a Torrent-like approach, which would host assets at multiple mutually referencing locations.  This is a reminder of just how new NFTs are as assets.
For all the business reasons I pointed out last year, NTFs remain a risky asset class.  But part of that risk shouldn't be than in the future your blockchain entry simply be referencing an error page. That's like buying a risky asset and storing in in a vault with a hole in the door.
In the tulip mania of the 1600s, there were at least real bulbs. The weakness of conventional URLs being recorded in the blockchain, is that these links are more like maps to where some of those expensive bulbs might still be buried, if they where ever really of value at all.