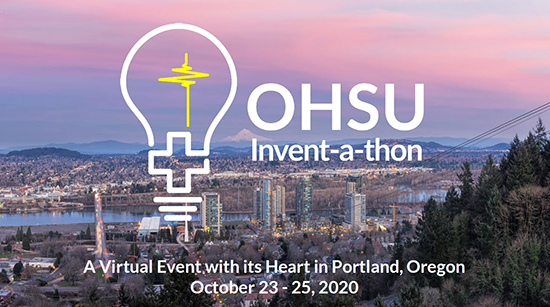 This is the second weekend I've spent mentoring virtual teams of healthcare innovators. This March, I was part of MIT Hacking Medicine's COVID Challenge, a global gathering of 2,000 innovators who worked on hundreds of creative responses to the Coronavirus pandemic. Organizing thousands of volunteers around the world by Slack and Zoom was an innovation project in itself.
Now, six months later, the hacking has continued thanks to the leadership of OHSU, the state of Oregon's Academic Medical Center. They partnered with MIT Hacking Medicine and fifty academic and industry sponsors to keep the invention and collaboration going. The event was conceived and hosted by Sarah Biber, Ph.D., Department of Surgery, who collaborated with MIT Hacking Medicine, and 50 of her colleagues from 12 departments and offices at OHSU.
I joined more than 600 volunteers from 200 cities to identify the biggest problems in delivering health care and think outside traditionally siloed research facilities and industries to develop innovative solutions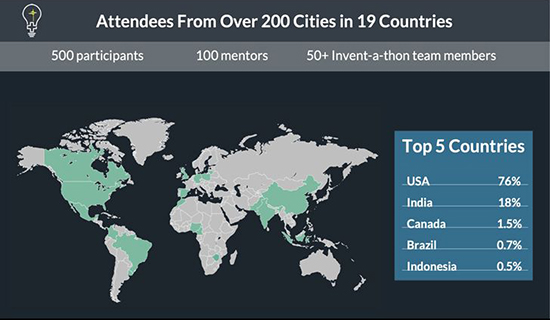 The event was organized to create breakthrough solutions in the following tracks:
Surgical care
Early disease detection
Rural health
Management of chronic conditions
Each track had panels of experts organized to provide subject matter expertise in scheduled presentations, and over 40 mentors to work individually with teams. This is my second go-round mentoring teams of innovators.
One difference between OHSU's event and the COVID Hack was the use of Microsoft Teams rather than Slack and an array of Google cloud apps. In my work with hospitals across the country, I've seen Teams emerge as critical groupware in numerous health systems.
Ultimately, 49 teams pitched their solutions to a panel of mostly investor judges to compete for $28,000 in cash prizes. Teams will continue working in OHSU's virtual environment, and all event participants have the opportunity to compete for additional funding ($40,000) at the OHSU Invent-a-thon post-hack event on April, 21, 2021.
During the event, I had repeated short calls with teams focused on rural health and surgical care who fostered innovation concepts ranging from modular labs deployable in freight cars to apps to simplify health monitoring during a lockdown.
The Winners
Surgical Care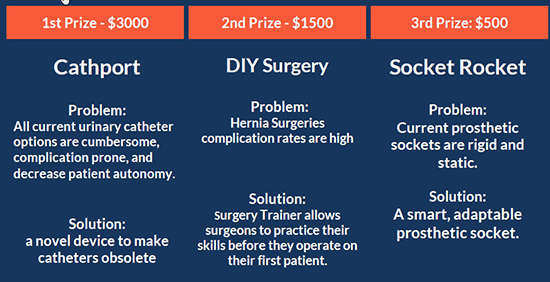 Ultimately, CathPort from the Surgical Care Track walked away with $5,000 from the event, winning 1st place and the health care disparities prize for their track. The team comprised Sarah Hecht, M.D., assistant professor of urology and Albert Lwin, M.D., department of surgery resident, both in the OHSU School of Medicine. Numerous teams received smaller awards, and gifts of services from industry sponsors. And OHSU continued to build its innovation community even over a weekend that saw state across the US struggling to contain COVID outbreaks.
Early disease detection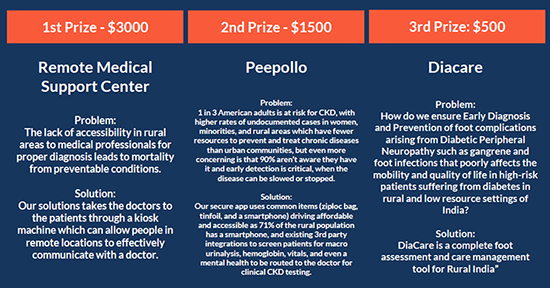 Rural health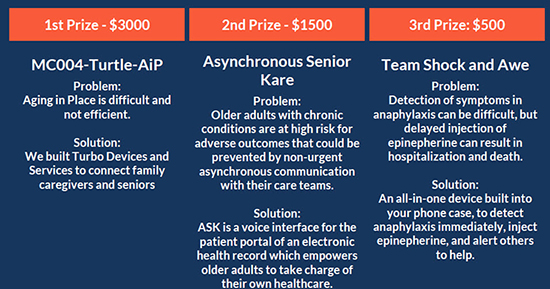 Management of chronic conditions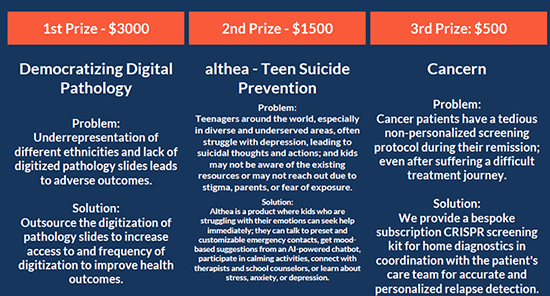 Thank you Invent-a-thon volunteers
I've spent over a hundred days working in Portland and with teams at OHSU, so this virtual work session was an overdue reunion. OHSU's Inventathon was a booster shot of creativity and collaboration that energized hundreds of healthcare hackers while advancing ideas to improve medicine.
Special thanks to the volunteers and staff from OHSU that made the Invent-a-thon a reality and created one more reason for healthcare leaders to look forward to what's next.