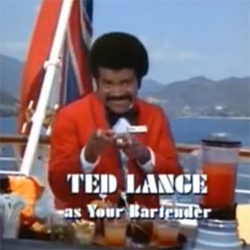 I've seen the future of usability; it has a buzz on.
In design school they teach that blurring vision or standing too far away from a subject can shift focus to the "big picture."  The usability pioneers at Three Sheets Research amp this idea to brilliance through a simple improvement, intoxication.
Authentic Behaviors. Intoxicating Insights
That's right, their "not so secret sauce" is loaded testers. And seriously, this is brilliant. Most usability testers are far to focused, interested, and able. But our target markets are often distracted, impatient, and way less interested in our product than our testers. And buzzed subjects just might say that outright.
Preview of the Windows 8 User Experience
In this example There Three Sheets tests Windows 8 with Jennifer, a 40-year-old mother of 2, is an active consumer of PCs, software and alcohol. Sounds perfect, right?  Take a look at this test session as she sat down with Three Sheets the afternoon following the product's launch over several rounds of her favorite tequila.
I'm not sure if I'm ready to build my practice only on drunk testers. But I"d be glad to be the usability bar tender for your next testing effort. Heck first round, of testing, is on me.