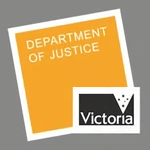 If anyone can get social media policy right, it will be the Australians.
They have every reason to do so. Australia is an expansive continent with many remote populations. It's distant from Western hubs of influence. Being plugged in is a necessity. It's a culture that adores sociability. So there are many incentives to create policies that encourage excellent social media use.
Good social media policy does  three things:
Affirms what staff can do, and defines what social media is.
Influences staff to use social media responsibly.
Provides a basis for enforcement against bad actors.
The Gold Standard for Social Media Policy
An old friend from Somerville, Pat McCormick, manages digital engagement for the Department of Justice in Melbourne. They've launched a social media governance program that should be the new gold standard for public social media policy. It is reasonable, provides examples, and is cool in the act of governing.
Good Policy Sets You Up For Winning
Right from the start, it acknowledges the mixture of work and life we all must deal with, then sets out practical guidelines.
Good Policy is Easy to Absorb
Yep, there's a written policy everyone must know. But as I've said before, reading is for suckers, so its huge that they've broken down the policy in to a few key points illustrated with rock tunes and animation. Examples use the social profiles of real staff, including Pat, and their socially savvy HR department, in the video. This is important, as engagement precedes compliance.
Its Not as Easy as They Make It Look
A friend worked for a firm where the policy was to not to use social media in the office, and not to mention anything about work in personal use of social media. Of course, on the same day this policy was issued, the CEO asked people to blast their personal email lists and social networks about how great the firm was (using provided sample copy) and to email him personally once this was done.
See the difference? Corporate culture is bigger than policy. Pat's team is using the cultural momentum of the organization to make sure their standards lead to good use of the social channel.