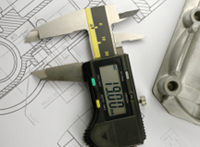 Yesterday I tweeted about a technique for using images to get traffic statistics on Facebook fan pages.  While sizing traffic on social sites is fascinating, the playbook for many businesses is to acquire awareness on social sites and then drive qualified leads to the corporate site for deeper engagement.
If you can segment social traffic, then you can measure its behavior.  And if you can record the touch points, you can attribute a portion of your demand generation to social media.
But how do you segment social media traffic in order to study it?
There are two ways you can break "social traffic" out from everything happening on your corporate site.
Use link tagging. This lets you mark the source of traffic (such as "medium = social media"; source = "twitter"; campaign = "account name"), by using very long links.  Then you can create an advanced segment to watch how visitors marked with these different variables behave.  In fact, Webshare Design has a free tool that codes these tags in long URLs, then shrinks them for use in your posts and tweets.
Segment the traffic based on the referring domain. Simply create advanced segments that recognize the domain "source" of traffic.  Anything arriving from Facebook, Twitter, bit.ly and so on can be made into a social segment.
As your list of referring domains grows, it's a good idea to make multiple segments, so you can compare all the domains related to Twitter, to Facebook, and even sites where you've commented about your corporate pages.  This lets you see all inbound social traffic and then compare various sources.
Again, this measures only a small portion of your firm's social interaction and benefit.  Some people won't visit your corporate site, but you have increased awareness and perhaps preference.  Others may return repeatedly and be seen as "direct" visitors. But these two free and easy first steps will start to show how social sources are driving traffic to your corporate site. And you'll get an idea, based on comparing these sources through advanced segments in Google Analytics, if they are more or less qualified than your corporate site's average visitor.
And even if you only have a modest budget, a lead management system (such a Eloqua or Marketo) can help report on and credit all the campaigns and properties that transform anonymous visitors into leads.
Related posts: