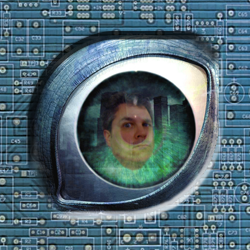 According to a class action lawsuit, a Pennsylvania school district used laptops it issued to high school students to regularly spy on them at home via the built-in webcams.
In a court filing (Blake J Robbins v Lower Merion School District), the parents of student Blake Robbins are suing the school district for:
invasion of privacy
theft of personal information
violation of the Electronic Communications Privacy Act
abrogating the Computer Fraud Abuse Act
abridging the Stored Communications Act
running afoul of section 1983 of the Civil Rights Act
and ignoring the 4th Amendment to the United States Constitution
the Pennsylvania Wiretapping and Electronic Surveillance Act
and Pennsylvania Common Law.
Talk about piling on. Somebody in Pennsylvania is going to get smacked.
The spying was discovered when a Vice Principal used a photo taken by webcam as evidence that Blake Robbins was being disciplined at home. Whether the school official was interested in the nature of the discipline or the fact that it was taking place is not known.
The class action suit is being pursued on behalf of all students issued with laptops by the school district.
Sounds like a perfect time for the Commonwealth of Pennsylvania to establish a privacy policy so such incidents can be avoided in the future. Other states should follow.
Additionally, for those that willingly and knowingly abused the webcams for illegal surveillance, I suggest jail time of 30 days in a cell equipped with a webcam operating 24/7.
Be seeing you.
—-
Related posts on the surveillance of kids and privacy