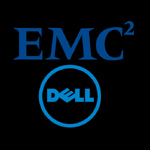 For Boston's tech crowd, Dell's purchase of EMC reflexively brings back recollections of previous west coast acquisitions of Massachusetts tech leaders.
Most notably, Houston-based Compaq (remember Compaq Country?) purchasing mini-computer maker Digital Equipment. This is nearly an SAT analogy to for the EMC deal:  Dell is to EMC in many ways as Compaq was to DEC.  Of course DEC, which was a huge tech innovator, vanished as Compaq was purchased by HP, and now today HP is splitting in to separate firms. 
DEC, Wang, and Prime – our jump-start on the digital age are all gone. So are Bay Networks, Allaire, Lotus and Alta Vista. And video editing gear maker Avid is in a painful decline. But tech innovation in Boston is driving a boom economy. So, even though there's a lot to be happy about, this should still be a wake-up call to regional business leaders.
Its possible to minimize the loss of EMC, but don't
EMC's long serving CEO, Joe Tucci was working without a contract, having been seeking to retire for years. Its board's lack of action, and the firms slowing rate of innovation suggests a kind of stagnation that's not compatible with a tech leader. Scott Kirsner describes EMC as having a "buy and sell" culture – suggesting that their value is less in inventing or even commercializing as selling solutions. He also finds that as "sellers of stuff" they aren't a part of the shift toward tech as service. So, is this a big deal or a culling of epic scale deadwood?
What me worry?
The potential loss of an office park of non-inventive "stuff sellers" out in suburban Hopkington, a town that is a marathon's run away from Boston may not seem like a big deal.  After all, there are construction cranes on the Boston skyline and the city is in an unprecedented commercial and residential building boom. And I'd contend that its tech innovation that has spawned a quickening  collection of new neighborhoods and population gain in Boston. But this inspires worry.
I worry because retaining tech leaders and our best start-ups is now a decades old issue in Boston. And that means there may be structural impediments to keeping industry leaders around. Its time to take a look at leakage of 128 corridor and Boston / Cambridge leaders, and to consider what if anything is needed to support the innovation driving Boston's current remarkable expansion as companies gain scale.
Massachusetts only has a dozen Fortune 500 firms
With the loss of EMC, the Bay State will have around half the F500 firms than what you'd find in states such as Ohio or New Jersey. 
Here's the Fortune 500 list of Boston companies:
Liberty Mutual #78
Mass Mutual #94
TJX #103
EMC #121
Raytheon #129
Staples #133
Global Partners #180
ThermoFisher #181
State Street #278
Biogen #298
Eversource #367
Boston Scientific #378
Granted, non-public firms such as Fidelity and Bose are exempt from this list, as are the big parts of Boston's huge healthcare and higher education economies. Boston may have more of these, but that seems unlikely to account for such a difference.
This list is rich in insurance and retail firms, but it sports just a few tech firms. Somewhat encouragingly, Massachusetts does slightly better in the next 500 firms, if we consider the Fortune 1000.
Massachusetts has 14 additional firms in the Fortune 1,000
Hanover Insurance #511
LPL Financial Holdings #591
American Tower #621
Cabot #661
Clean Harbors #691
Iron Mountain #730
Alere #733
Analog Devices #780
Hologic #856
Affiliated Managers Group #863
Boston Properties #869
Skyworks Solutions #927
Parexel #933
PerkinElmer #940
Whether EMC is Dell's golden ticket to being the top storage provider, or just a deflating "seller of stuff", the purchase of EMC should provoke an olympic sized pause to regional leaders.
Are there ways we can better fund, pool talent, and free firms for growth in the Bay State?  Do you agree that our region seems to be more a preferred incubator for acquisitions than a shark tank for fast growers?
What are the metrics for progress you look for? And if we're lagging in large corporations, what other forces are supporting our current high employment and economic growth?
There's a "best of times" mood in Boston as economic growth and employment rates are very strong. But this apparent absence of large tech firms is a gap that feels overdue for consideration. One of the cities strengths has been a greater diversification of industries and the addition of a more vibrant start-up economy. But start-ups benefit from access to giants, and its time to consider what we can do to cultivate the full range of business growth.